Leasing & Renting Property in Navi Mumbai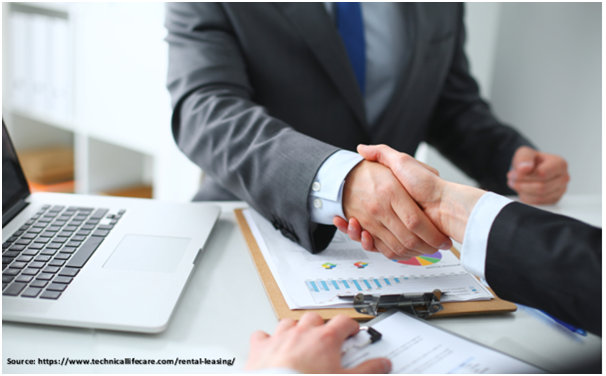 Are you seeking expert assistance for leasing and renting property in Navi Mumbai?
First Brick Realty can help you lease and rent property in Navi Mumbai, whether a commercial or residential apartment. First Brick Realty will ensure you get the best price on leasing and renting property with a hassle-free experience.
Moreover, First Brick Realty holds a team of experienced real estate agent in Navi Mumbai. We are one-of-a-kind real estate agent consultant in Navi Mumbai specializing in sales, purchases, and rents of all forms of property.
Apart from that, we also sell, buy, rent, and lease property in Badlapur, Panvel, Karjat, Khopoli, Vangani, Ambernath and Pune Area.
We have a team of capable and skilled real estate agents in Navi Mumbai who assure you receive the best deal possible on any property-related proceeding, whether you are buying, selling, leasing, and renting property.
Keep reading this article to understand more about leasing and renting property.
First, let's discuss about,
Leasing and Renting Property
Although most tenants use the terms lease and rent interchangeably, leasing is not the same as renting a property. Depending on how the rent agreement is drafted and registered, several legal ways are to rent a property. A lease is one way to rent accommodation.
A lease is an arrangement between two parties in which one side allows the other to use and control property for a specified length of time without having to acquire it outright. Renting refers to a short-term agreement between a tenant and a landlord in which the tenant pays rent in exchange for the use of assets such as land, buildings, and commercial space.
Rent has long been thought of as a reliable source of revenue. The majority of investments are made in immovable property to ensure future profits.Many property owners who want to rent/lease their properties to make money come to us with their concerns and ask about things they should consider while leasing and renting property.
Now, here are some factors to look at before leasing and renting property in Navi Mumbai:
1. Finding a Reliable Real Estate Agent
An ideal real estate agent is a seasoned expert who understands your needs and embraces your concerns. According to real estate professionals, 20% of real estate brokers handle 80% of the business.
Your goal is to select one of the 20% to work for you. However, it is not as difficult as you may believe. Our real estate agents in Navi Mumbai have extensive knowledge and a thorough grasp of our customers' needs when leasing and renting property. We make every effort to meet our clients' demands to the best of our ability.
2. Fixing the rent or lease amount
Identifying your monthly rental or lease fees is an excellent point to start your search. It will assist our real estate agents in determining the most suitable possible price for the property.
Also, the amount of rent is determined by several factors:
Purpose of renting out the property for residential or commercial use.
Property's location.
Standard rent in the area.
Furnishings provided in the room.
Facilities supplied to the tenants.
Choosing a tenant.
The landlord must verify the tenant's credentials. The tenant must provide their name, family information, place of employment, and other pertinent information. Police verification of the tenant is also required, as it aids in investigating the person's criminal history. Details can be double-checked with previous employers, friends, or landlords if any.
3. Legal Diligence
Renters should be aware of their state's and location's landlord-tenant legislation. Investigating every facet of a property that could affect its suitability and value is known as legal diligence. It all comes down to tenants doing their homework before committing to a rental property to reduce their risks. Renters should also look into the owner or manager of the property.
Our real estate agents will schedule a meet with the landlord once the tenant tours a property. It will assist in resolving all property ownership and legal difficulties. Once you have covered all of your bases, you will be able to enjoy your leasing and renting experience even more because you will know who's on the other side of your lease agreement.
4. Lease or Rental Agreement
A lease or rent agreement should be executed before renting property to a tenant. While the two agreements are similar, they are not identical, and it is critical to grasp the distinctions.
A rent/lease agreement is a legal contract that spells out the landlord's (lessor's) and tenant's (lessee) rights and responsibilities. The following are some of the most important points to include in the leasing agreement:
Rent amount, payment method, and due date.
Tenancy duration.
If the tenant breaks any of the rent agreement's terms, there will be a penalty.
Tenant's liability in the event of property damage.
Whether or not notice is required to end the lease.
The amount of time you have to vacate the premises is determined by the notice period.
If the renter does not evacuate the premises on time, charges may be applied.
If there is a change in the rent amount.
Renewal of the lease, if permitted.
Property maintenance.
Both parties and independent witnesses must sign the lease agreement. Our agents will take care of all the legal paperwork and the rental agreement so you can enjoy a stress-free experience when leasing and renting property.
5. Registration of lease or rent agreement
In the event of a disagreement, only a registered agreement can be utilized as evidence in court. Stamp duty is required by law for the registration of agreements. The registration of documents protects both parties' interests. A rent/lease agreement registration is required if the lease length is more than a year or if the lease is renewed year after year. Registration is not required if the rental time is less than a year.
Book an appointment at 7208832255 / 56 or enquiry@firstbrickrealty.com if you need assistance with leasing and renting property in Navi Mumbai.
Frequently Asked Questions
What is the duration of the lease or rent agreement?
An assured shorthold tenancy (AST) contract is used to rent residential property on a short-term basis. The term of the contract is the fundamental distinction between leasing and renting a property. A leasehold is usually given for at least 21 years, although it can extend to 999 years.
Is leasing a better option than renting?
Leasing is more prevalent in the commercial real estate segment due to the high value of commercial transactions, requiring sufficient legal protection for both the landlord and the tenant. The entire exercise becomes more formalized in such circumstances.
Is it difficult to sell a leasehold property?
A leasehold property can be sold in the same way as any other property. There is some more paperwork to pass over, but your lawyer or conveyancer will handle it. Things only change if your lease expires, in which case finding a buyer may be difficult.
Do you have a leasehold property and pay rent?
Because leasehold is a tenancy, it requires the landlord to be paid rent (which may be small). Ground rent is a stated lease obligation and must be paid on time unless the landlord issues a formal and specific demand.
When it comes to vacating a rental house, how much time should a landlord provide the tenant?
A landlord can send the tenant a formal notice to vacate, giving you 30 days and stating the date of termination of the tenancy, as required by Indian law.