Home Loan Consultation in Navi Mumbai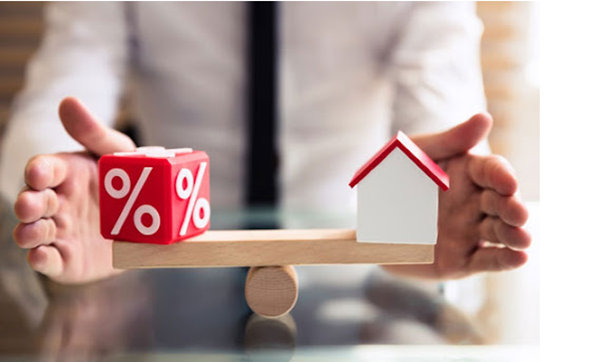 Dealing with financial issues can be depressing when you don't have somebody to offer you proper guidance and support. First Brick Realty, one of the leading real estate agents in Navi Mumbai, provides home loan consultation based on the clients' needs.
We offer home loan consultation in Navi Mumbai to help you acquire the home of your dreams. We have a team of professionals that are well-versed in all aspects of home loan consultation services and are dedicated to serving our clients while keeping their budget in mind.
Our clientele has provided us with a significant number of positive and favourable comments regarding our home loan consultation. Hence, we are pleased to introduce ourselves as one of the best real estate consultants who provide hassle-free home loan consultation in Navi Mumbai. Our home loan consultation specialists and financial advisors will give you the best possible service.
We have associations with reputable banks to provide you with the most competitive home loan rates available. Our extensive experience in the field has given us the ability to provide the best home loan consultation services. We can also assist you in obtaining the correct documentation to get low-interest loans.
Now, let's discuss,
Things To Be Considered Before Taking a Home Loan
Because it is secured against the property, a home loan is classified as a secured loan. A nationalized bank, a private bank, or a non-banking financial organization can provide it. With result-oriented home loan consultation services, First Brick Reality has assisted many loan seekers in obtaining a loan at the best possible rate in a short period.
But, before you apply for a home loan, there are several things to consider. Here are a couple of points to keep in mind.
1 . Documents:
When applying for a loan, many documents are required. Because there are various sorts of loans that come under this category, the documentation requirements vary. The loan can be used to purchase a new home, buy land, renovate an existing home, build a new home, extend and refinance an existing home, and upgrade an existing home. Documentation requirements differ depending on the type of loan.
In the event of a new property, the documents about the property and the person in whose name the property will be purchased are usually required. The essential paperwork of the land or residence and personal documents such as identity verification, evidence of income, and an income tax return that can show the person's income is usually necessary. For all loans, official valuers' valuation reports are required if the property is not new.
2 . Loan amount calculation:
Each financial institution has its own set of parameters for granting loans. When applying for a loan, the income, the worth of the property on paper and the market, the valuer's report, and bills for home remodelling services, among other things, all play a role.
Depending on their requirements, the financial institution usually offers 90% to 120%. It is important to note that the amount supported is determined by specifications and the applicant's income when the loan is approved.
3. Loan amount eligibility:
The applicant's loan amount eligibility is determined based on his/her profile. He/she could be a salaried employee, a business owner, or a self-employed individual. An Indian citizen or a non-resident Indian can apply for the loan. The person applying for the loan must be under 60 years old. Depending on the lender and borrower's agreement, the loan term might range from 10 to 25 years. There is also a requirement for an applicant to have a strong CIBIL score.
4. Procedure for applying for a loan:
Currently, loan availability isn't a huge concern because many financial organizations have executives who can arrange for a loan at the client's place. As an applicant, you must fill a form and provide the necessary papers. Additional documentation, such as a copy of a green card or passport, and evidence of residency, may be required in the case of an NRI.
1 . Repayment:
After the loan is approved, the financial institution sends the funds by direct deposit or a check to the borrower. The payback begins after the bank pays the sum for the first month. It comes in the form of EMI. The EMI covers both the principal and interest payments.
Depending on the banking institution, the interest rate varies. Interest is calculated in a variety of ways, including daily, monthly, and yearly reductions. Only the applicant receives a payback plan at the start of the repayment period. The payback plan follows the terms that have been agreed upon.
2. The interest rate:
A loan might have a fixed or fluctuating interest rate. A fixed interest rate is when the borrower is unaffected by changes in the lender's interest rate. On the other hand, his/her tenure may become involved to cover the higher expense of an interest rate hike.
In the event of a variable interest rate, the interest rate charged to a specific borrower may fluctuate depending on the changes made by the bank or financial institution in question. The term here is fixed, but the EMI amount may alter in response to the rate of interest.
3. Charges, security, and time:
There are numerous fees that he/she must endure for a borrower in addition to the loan amount. Document fees, processing charges, and stamp fees are some of them. If the loan is pre-closed, the borrower may be required to pay the penalty, which can be a fixed amount or a percentage of the loan's outstanding balance.
There is usually no need to provide any security for a home loan because the home itself becomes the security. The lender can take control of the property at any time if there is any default in payment.
The time it takes for a home loan to be disbursed differs from one institution to the next. For a candidate, the documentation is the most time-consuming aspect. It takes 10 to 15 days once the file is logged in.
It might be challenging to get loans handled promptly, but First Brick Realty ensures a smooth and stress-free home loan consultation in Navi Mumbai by offering a range of options.
There are numerous cases where people had difficulty having their loans approved; in those cases, First Brick Realty home loan consultation was critical in ensuring a smooth procedure and obtaining loans at the lowest available rates.
Frequently Asked Questions
What is the key point to consider before applying for a home loan?
Before applying for a home loan, an applicant should verify their credit score. Good credit or CIBIL score, particularly over 750, can help you get a low-interest loan. In the months leading up to applying for a home loan, it's a good idea to pay off any debts and seek strategies to improve your credit score.
Which things will the bank consider when determining the amount of a home loan I am eligible for?
The bank will use your income and repayment capacity to assess your home loan eligibility. Your age, qualifications, number of dependents, spouse's income (if any), assets and liabilities, savings history, and the stability and continuity of your occupation are all crucial considerations.
How do I repay a home loan?
Many banks provide a variety of home loan repayment options for your convenience. You can give your bank standing instructions to pay the payments by ECS (Electronic Clearing System), have your employer withdraw monthly instalments directly from your pay check, or write post-dated checks from your salary account.
When will I be able to apply for a home loan?
You can apply for a Home Loan at any time after deciding to buy or build a home, even if you haven't chosen the property yet or the building hasn't started.
Is it possible to receive a larger loan to purchase a new property using my existing loan account?
Yes, if you fulfil the loan eligibility conditions. You might apply for a 'Home Conversion Loan,' in which your existing loan (which you used to purchase your current home) would be transferred to the new property, along with additional funds to pay the added cost of the new house. This implies that you won't have to worry about prepaying your present loan when you move into your new property.
Is it possible to apply for a loan to pay off a home loan I took out from another bank or housing finance company?
Yes, you can apply for a loan to pay off a home loan you received from another bank, housing finance company, or even your employer.