Real Estate Consultant in Navi Mumbai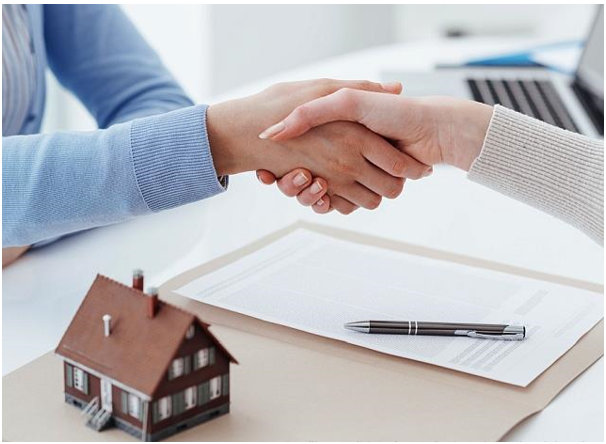 Do you wish to buy/sell property in Navi Mumbai? Do you want to invest in an apartment or a business space?
We can assist you in buying or selling property in Navi Mumbai, be it a residential or commercial property. The First Brick Realty, a renowned real estate agent consultant in Navi Mumbai, will ensure you acquire the property of your dreams and the process of buying property is as simple as possible. We sell studio apartments, flats, bungalows, stores, commercial areas, and other types of properties.
First Brick Realty has a knowledgeable and professional real estate agent consultant in Navi Mumbai. Besides, First Brick Realty has established itself as a one-of-a-kind real estate agent in Navi Mumbai throughout the years.
Furthermore, we sell, buy, rent, and lease real estate in Badlapur, Panvel, Karjat, Khopoli, Vangani, Ambernath and Pune area. We have a team of qualified and skilled real estate agents in Badlapur, Panvel, Karjat, Khopoli, Vangani, Ambernath and Pune area who ensure you get the best possible deal on any property-related transaction, whether you sell, rent, lease, or buy property.
To buy property takes a significant amount of time and effort. However, if you follow this step-by-step guide, the process will go more smoothly for you. This guide could be used as a checklist to aid in decision-making, providing confidence in your choice.
Continue reading to learn more about the factors to consider before you buy property in Navi Mumbai:
1. Find a competent real estate agent
You should first choose a real estate agent who will be a crucial partner in your property buying process. Look for a real estate agent with expertise and experience in the areas you are interested in. Our real estate professionals are well-versed in the current market conditions. As a buyer, their knowledge of the property and its surroundings, and the property-buying process in general, along with bargaining skills, might be beneficial.
2. Fix a Budget
Decide how you want to invest in real estate. The cost of the property is an important consideration. You should be aware that, in addition to the property cost, there are other overhead charges. Stamp duty, legal fees, brokerage fees, property tax, and other expenses are all included in the price.
Please select from the properties that our proficient real estate agents in Navi Mumbai have shortlisted. Begin evaluating their worth with the sale prices of these properties. Start looking for a bank that offers a cheap interest rate on a house loan once you have selected a property that fits your budget.
3. Select a Potential Property
Our real estate agent consultant in Navi Mumbai will be your partner from the beginning of the property buying process. With the help of our agents, begin looking at various property alternatives in the locations of your choice. Make sure that the properties you choose satisfy your list of must-have property buying criteria.
Determine what you want from your property in terms of amenities, features, and requirements. Begin exploring these properties and cross off those that don't fulfill any of your criteria. Please make a list of what you observed in each property and photograph or videotape it. Sit down and make a list of everything you have come up with.
4. Legal diligence
Whether a primary or secondary property, make sure the developer or seller possesses the property's title when you buy property. Learn everything you can about the property's occupancy and safety certificates if it's part of a housing complex.
A legal specialist will read the agreement and manage other legal requirements as part of the property-buying procedure. Our experts will assist you in every phase of the property buying process, particularly in legal, due diligence, to reduce future risks.
5. Loan application procedure
All financial papers would have to be sent to the bank by the property buyer. This option requires you to go through the entire loan procedure again, including all paperwork submissions and approvals. The buyer will be eligible for the new loan until the bank is satisfied with the buyer's repayment potential.
6. Property Registration
From the time you buy property until registering, our team will be there to help you. Our representatives will transfer the relevant paperwork to the Sub-Registrar of Assurances to expedite the procedure, whose authority encompasses the land. Both the seller and the buyer's designated signatures, and two witnesses, must be present to register the paperwork.
Also, consider the following before signing any property-related legal documents:
Check the project's sanction plan to make sure the construction is approved and legal.
Please double-check that the relevant region's building bye-laws are in effect and that the seller has not violated any of them.
Don't forget to get no-objection certificates (NOCs) from the water, electricity, and land ceiling authorities.
Make sure there are no encumbrances on the land or property.
Know how to create a bill. Payment patterns vary by the developer, and in resale property, the buyer is expected to put down a particular percentage of the purchase price.
On the other hand, there are three types of payment plans available for a property that is still under construction:
1. Down payment is time-linked. The buyer is required to pay at scheduled times regardless of the progress of the building.
2. A portion of the purchase price must be paid in advance, with the remainder paid overtime.
3. The Flexi plan combines construction-related projects with a down payment plan in which the buyer pays 10% at the time of booking and the remainder over a specified time.
Fix your loan after you have decided on a payment schedule. Gather all of your land, income, and tax-related papers in one place and apply for a loan soon.
After paying the booking fee, ensure you get an allotment letter with all vital information, such as your flat or shop number, height, land, and any additional payments.
The legal owner of the property is the buyer. A selling agreement must be signed by both the developer/seller and the buyer. Recheck the deed to make sure all of your property's conditions are met.
The penultimate and final step is to take possession of your property after you have completed all of the appropriate requirements.
It's now up to you to get the property registered in your name by filing the selling deed with the local government.
Contact us online or at 7208832255 / 56 or enquiry@firstbrickrealty.com if you wish to buy property in Badlapur, Panvel, Karjat, Khopoli, Vangani, Ambernath and Pune area.
Frequently Asked Questions
Is there a deadline for registering a property?
Documents requiring registration must be submitted for registration along with the applicable fee within four months of completion.
What exactly does "land valuation" imply?
The market value of a property is determined using the valuation method. Before calculating the market value, the demand and supply powers of the market and other aspects such as the type of land, construction quality, location, local infrastructure, and maintenance are all taken into account.
What happens if your house isn't registered?
You could be at severe risk if you don't register a property purchase agreement. Any document must be written by law, but it is not accepted as evidence in any court of law.
What exactly is the carpet area?
According to the Real Estate (Regulation and Development) Act of 2016, "carpet area" refers to a flat's net accessible floor area, excluding regions covered by external walls, areas under service shafts, and open terrace areas. However, it includes the area enclosed by the apartment's interior partition walls.