THANE – THE UPCOMING HUB & THE NEED OF THE HOUR FOR INVESTMENT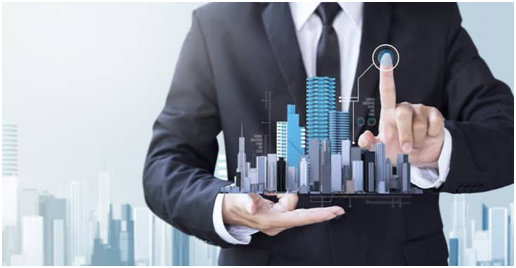 Due to a scarcity of spaces in Mumbai, Thane has emerged as Maharashtra's next major neighbourhood in recent years. It has considerably expanded and bloomed, and it has done so in a huge way!
Thane was formerly considered one of the last options for first-time home purchasers or, to put it another way, those who could only afford modest housing. Thane was regarded as an ideal location for manufacturing and industry. With the decline of industries and factories in recent years, large tracts of land have become available to developers, who have leapt at the chance to invest in Thane.
First Brick Realty is one of the most renowned and best real estate consultant in Navi Mumbai. They have some of the best properties in Navi mumbai and has years of expertise as a property agent. You can consult with them for some exciting properties which will have a long term value and can grow your wealth in future.
Classy houses, great infrastructure, and small complexes are the buzz of the town, thanks to a slew of new and emerging projects from reputable developers. With the advent of Top Malls, New Projects from reputable and famous developers, and good connection to key areas of Mumbai, Thane has emerged as one of the most exciting portions of the city. In Thane, appropriate floor designs include 2, 3, and 4 BHKs.
Residential property in Thane has increased by 6.2 percent in the last three years, and with the planned Metro Projects, the proportion would increase by leaps and bounds. Thane connects to the Western Express Highway at a cheap cost per square foot through Ghod bunder Road, NH8, SCLR, JVLR, Mumbai Nashik Highway, Eastern Freeway, and Thane-Belapur.
For office workers, the Central Harbour Line and Thane Panvel Rail Line have proven to be excellent forms of transportation, and the planned Metro Line would be a welcome addition to the people of this thriving metropolis.
On GB Road, Majiwada, and Kasarvadavli, Thane already boasts excellent schools, colleges, and hospitals, as well as Viviana Mall, Eternity Mall, R-Mall, supermarkets, and HyperCity, and Viviana Mall, Eternity Mall, R-Mall, supermarkets, and HyperCity.
Sanjay Gandhi National Park, Masunda Lake, Upwan Lake, and Kelwa Beach are just a few of the famous leisure attractions in Thane, often known as the City of Lakes.
For a number of well-known real estate developers, Thane has become a sought-after location and target market. Some of the most well-known brands having projects in Thane are Lodha Group, Acme Group, and Hiranandani.
Most of these projects provide high-quality housing in both the budget and luxury segments, which satisfies all of the requirements and meets the demands of today's homeowner.
Thane's Prosperous Legacy: Historical Trends and Forecasts
While property prices in Thane have risen, none have risen as much as the Ghodbunder Road (GB Road), owing to its proximity to nature and rapid development, as well as the government's projected measures to improve connectivity. Since 2009, the pricing pattern of GB Road has been charted in the graph below. Property purchasers in this area have increased by 300 percent in the previous five years, according to real estate specialists.
According to economic advisers and researchers, the Mumbai Metropolitan Region (MMR), which includes Thane, would see a 40% rise in job possibilities. Such an anticipated increase in employment creation would result in a significant boost in home demand, which might lead to additional capital gain for Thane real estate investments.
Thane's Connectivity in the Present and Future
Thane is connected to Navi Mumbai, as well as Mumbai's Eastern and Western Suburbs, through the Ghodbunder Road, JVLR, SCLR, Eastern Freeway, NH 8, Mumbai-Nashik Highway, and Thane-Belapur Road. Thane is connected to Mumbai's railway network through the Central Harbour Rail Line, Thane-Panvel Rail Line, and Central Railways.
The projected metro rail, which will run along Ghodbunder Road with more than 10 halts within Thane, is one example of future connection proposals. The metro is projected to cut travel times between Thane and Wadala in half. The Thane-Diva Road, the Bhiwandi bypass flyover, the metro-3 project to Kalyan and Mira-Bhayander, and parallel highways running parallel to the metro line from Thane to Kalyan are all proposed infrastructural projects.