Indiabulls Golf City- An Opportunity to Live a Stress-Free Life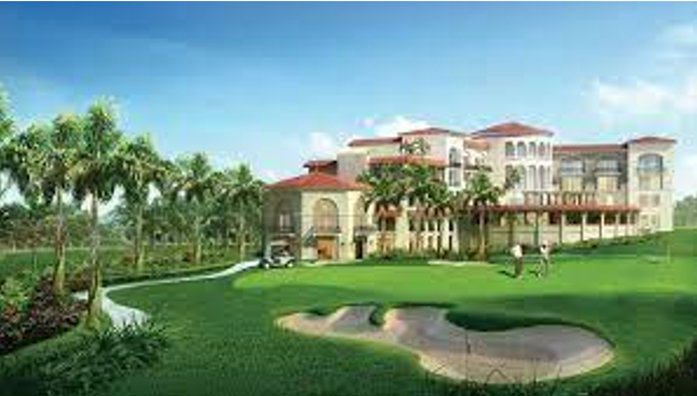 Picture this: Lush green meadows, valleys, and hills, streams of water flowing by—the hustle and bustle of a different kind.
The hustle and bustle of a community living together in the serene laps of Sahyadri hills in Savroli, located in Khalapur tehsil.
We are talking about Indiabulls Golf City, potentially your first home or maybe the next. This project is located in Savroli, Khalapur tehsil and gives you an opportunity to live a stress-free life.
Why choose First Brick Realty?
First Brick Realty is a well-reputed real estate agency located in Navi Mumbai and Badlapur. They are offering you an opportunity to buy homes at Indiabulls Golf City.
First Brick Realty not only assists you in buying, selling and renting out properties, but also provides home loans consultation service. They have tie-ups with reputed banks to help you secure a home loan.
If you are the one or knows anyone who is starting a project and needs finance, you can contact First Brick Realty for project finance services.
Just as they are providing marketing assistance to Indiabulls, it provides marketing and sales service to other housing and commercial projects also.
Why choose Indiabulls Golf City?
You choose Indiabulls as it is a name to reckon with. Golf city is located in a place where you can build your first home or your holiday home.
This is the place where you will enjoy your monsoon the best. Hills covered in clouds hanging over them are going to be your daily delight in the monsoon.
When people go to respite from the blazing summer to the hill station, well, you will not have to go anywhere. You are right there.
The summer will be there in all its glory, with the flowers in the spring and the birds in their swing. You will wake up to the aromas of the flora and the calls of the fauna.
You will experience the chills, the goose pimples, the chattering teeth, and the cold feet, all for the right reasons, that is, the seasons.
Amenities at Indiabulls Golf City:
While nature promises you all of the above, Indiabulls Golf City promises you a heavenly abode right here.
Of course, many mini-golf courses where you can learn and practice the sport. Pool tables, table tennis, cricket nets, and other outdoor activities will spoil you for choices.
A fully equipped clubhouse will be your destination should you choose to be indoors.
You will be able to call over your family and friends and have a perfect social life.
You will reach Lonavala in a short drive of fifteen minutes and the Kashid beach in almost just an hour.
Staying connected to the city:
All this apart, you will be well connected to the city of Panvel, which is now a central hub to entertainment and life. Panvel is host to a number of shopping malls, sports clubs, hospitals, educational institutes, and is well connected to a number of holiday destinations.
It is also connected to the JNPT, and also the upcoming Navi Mumbai International airport.
You will have easy access to the Mumbai Pune highway since the project is located close to the highway. Book an appointment with first brick reality to see the location and get the project details to make an informed decision.
You will also benefit from the upcoming smart city of Khalapur as the project is located adjacent to it.
Indiabulls Golf city is an upcoming project with spacious apartments and quality construction. The golf course is designed by legendary golfer Phil Ryan.
Frist brick realty with Indiabulls Golf city assures you that you will have a perfect work-life balance.
It promises to build you a home with all the latest amenities. A place where you can create memories. A place where you can dream big and make them come true. Make a move towards your dream home with First Brick Realty.