6 Essential Points to Evaluate Before Purchasing Your First Home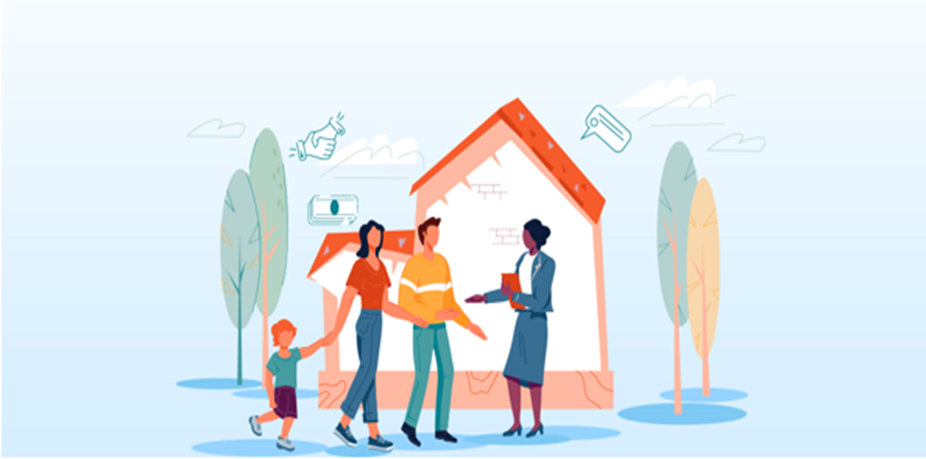 Purchasing a home is one of life's most significant decisions. It is a dream come true to have a home that you can call your own. In Navi Mumbai and Badlapur, First Brick Realty can assist you in purchasing your dream home. First Brick Realty, a well-known real estate agent in Kharghar, Navi Mumbai, may ensure you get the house of your dreams and that the buying procedure is as smooth as possible.
First Brick Realty has a team of skilled and experienced real estate consultants in Navi Mumbai. First Brick Realty has established itself as a one-of-a-kind property dealer in Badlapur and Navi Mumbai throughout the years.
When it comes to buying a home, there are a few considerations to make before settling on the ideal apartment. Before you sign the agreement, you must check these parameters.
Here are the six factors to consider when buying a house:
1. Geographical location
You must consider the area in which you will be residing. You must assess it based on the following criteria:
Travelling distance between getting to and from work
Amenities
Infrastructure
Connectivity
It is critical to residing in a premium location with adequate connectivity and amenities. If you intend to dwell in this area, be sure it possesses all of the factors mentioned above.
2. Facilities
Amenities determine the level of comfort in your life. If you reside in an area without essential services such as hospitals or schools, it's time to relocate and purchase a new home in a better location. Not just in the neighborhood where you live, amenities also refer to the facilities supplied by the real estate developer.
3. Prospective Investments
Before making a purchase, think about your perspective on owning a home. Whether you are buying a flat for investment purposes or living in, there is a question you must answer and purchase accordingly. Before you consider how to buy your first home or how to invest in real estate, keep the following essential considerations in mind:
1. Total Price
Calculate the property's total cost. Brokers may only provide you with a basic price, but you must also consider the following:
Fees for internal and external development
Charges for preferential location
Fees for parking
Charges imposed by the government or by the club
Tax on services
The total of all of the following charges will be the property's final cost.
2. Purchase or Rent
When considering an investment, you must determine whether to purchase the property or rent it out for personal use.
3. Property Developer
The secret to finding the perfect home is to choose the correct real estate developer. Real estate developers who are trustworthy are those who are open and follow all laws. The following are the pre-requisites to look for when purchasing a home from a real estate developer:
Examine the plan's title deed.
If you are buying a resale home, look for the release certificate.
You should also request property tax receipts to confirm that there are no outstanding obligations.
Check the land use according to the city master plan. This information is available from the city's local government.
Check to see if the builder has received approval from the local development corporation.
The developer must also have completed the RERA registration process.
If you are looking for a home in Navi Mumbai, you will need to be aware that, in addition to RERA, the developer's projects must also adhere to CIDCO guidelines.
4. Size & Type of House
The house type determines the area, type (duplex, penthouse), and other home features. This includes common places like lobby areas, stairways, and so forth. There is a distinction to be made between the super-built-up and carpeted areas.
If you require two-bedroom apartments or have any other specific requirements, the carpet space should be considered while purchasing a home.
5. Payment Plans and Schemes
Real estate developers provide a variety of payment options and strategies to entice potential homebuyers. Real estate developers may offer subvention schemes, standard-deferred payment plans, possession-linked plans, and other payment plans. It is critical to note that a homebuyer must first comprehend these payment options before making a decision.
Purchasing a luxury property is an investment that will help you raise your standard of living. The information given above can assist you in making the best selection possible.
If you wish to buy a house, First Brick Realty's expert property dealer in Badlapur or Navi Mumbai can provide you with all the necessary information and patiently answer your questions. So go ahead and buy the dream home you have always wanted.