5 Indian cities leading the one price trend charts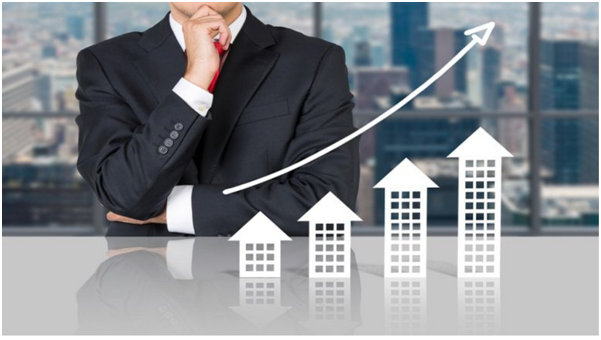 Real estate is frequently acquired as an investment in areas where land and construction costs are rising, whether or not the owner plans to use the property. Often, investment homes are rented out, but "flipping" includes swiftly reselling a property, sometimes to take advantage of arbitrage or rapidly growing value, and sometimes after significant renovations have been completed.
Luxury real estate is occasionally utilized to store assets, particularly by affluent foreigners, with no intention of renting it out. Some luxury apartments in London and New York City have been used to launder money or shelter it from seizure by corrupt foreign government officials and businesses from countries with a weak rule of law.
Residential and commercial property price trends for localities in 16 Indian cities are provided by Rates & Trends. From the locality's Sale and Rent perspective, these price patterns may be seen in tables or graphs.
Because it provides locality-specific information on average price and quarterly price fluctuations, Rates & Trends may be used as a tool when making real estate decisions. You may also compare data from up to ten distinct areas in a city over three different periods. In addition to the average price, this thorough comparison displays the highest and lowest location costs.
Price is the most critical real estate variable that influences supply and demand and the overall health of the economy and real estate market. It is always the most researched aspect that will guide your real estate investment selections in the best possible direction. The list below ranks cosmopolitan cities according to their ability to represent a 'one price trend,' a holistic index that measures price movements of locales across areas in each town - so you know where to search for your ideal house and when to start planning your real estate investments!
Mumbai tops the chart with the highest real estate prices all over the country. Having your own apartment is considered a luxury these days. If you are looking to buy a real estate property, visit one of the most renowned and best Real Estate Agent in Kharghar, Navi Mumbai. Firstbrickreality has years of expertise as a consultant for real estate in the Mumbai market. You can get apartments and other real estate properties at very affordable prices and in the best places of badlapur and navi mumbai.
1) The city of Mumbai
During the quarter of January to March 2020, 38 percent of real estate in Mumbai had an average price rise of 3%, while 57 percent of areas in Navi Mumbai saw an average price increase of 2%, making it a popular place for big-buck investments.
2) New Delhi (India)
In October-December 2020, two-thirds of New Delhi's neighborhoods had a price increase of more than 5%, resulting in a net gain of 2% in January-March this year.
The quarterly property price movement data confirms that prices in Delhi have improved in seven of the nine budget sectors over the previous quarter, making 'Investing' an even more appealing proposition.
3) Ahmedabad
The city of Ahmedabad discovered that two-thirds of the areas increased their prices by 4% on average in October-December 2020, pushing the Index value up by 3% in January-March 2021. After being constant for a few years, this resulted in a 2% increase in the preceding quarter, boosting the neighborhood's real estate frequency of acquisitions.
4) Bengaluru
Compared to the previous quarter, the City Index increased by 2% as more municipalities took advantage of the price increase. In the first quarter of 2021, 63 percent of locations had an average price increase of 3.1 percent. The pricing trend was reflected throughout all zones of Bengaluru, making every nook of the garden city equally appealing.
5) The city of Chennai
In Chennai, 49 percent of areas have reported an average price increase of 2.8 percent, putting the previous quarter's value up by 1% in January–March 2021. The city is expected to witness a significant rise in home sales in the future due to expanding companies.